My Debt Plan provides fair and ethical consumer debt advice to residents of the UK.
Utilising their years of experience, they are perfectly placed to help give you clear, balanced and unbiased financial support. We helped by creating a Financial Website to attract clients
Our brief was to create a website with their new branding that would stand out from their competitors.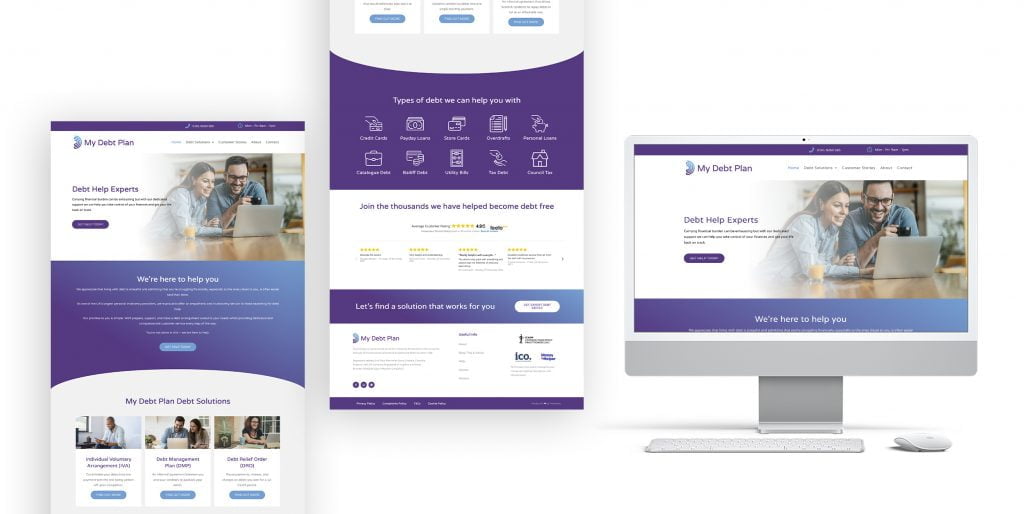 With this project, there was a deadline and sticking to that deadline was essential to the client's plans. With the development of a custom landing page, the time required had to be taken into consideration throughout the project.
Also using existing branding and creating a simple website that was easy for both the team and customers to use.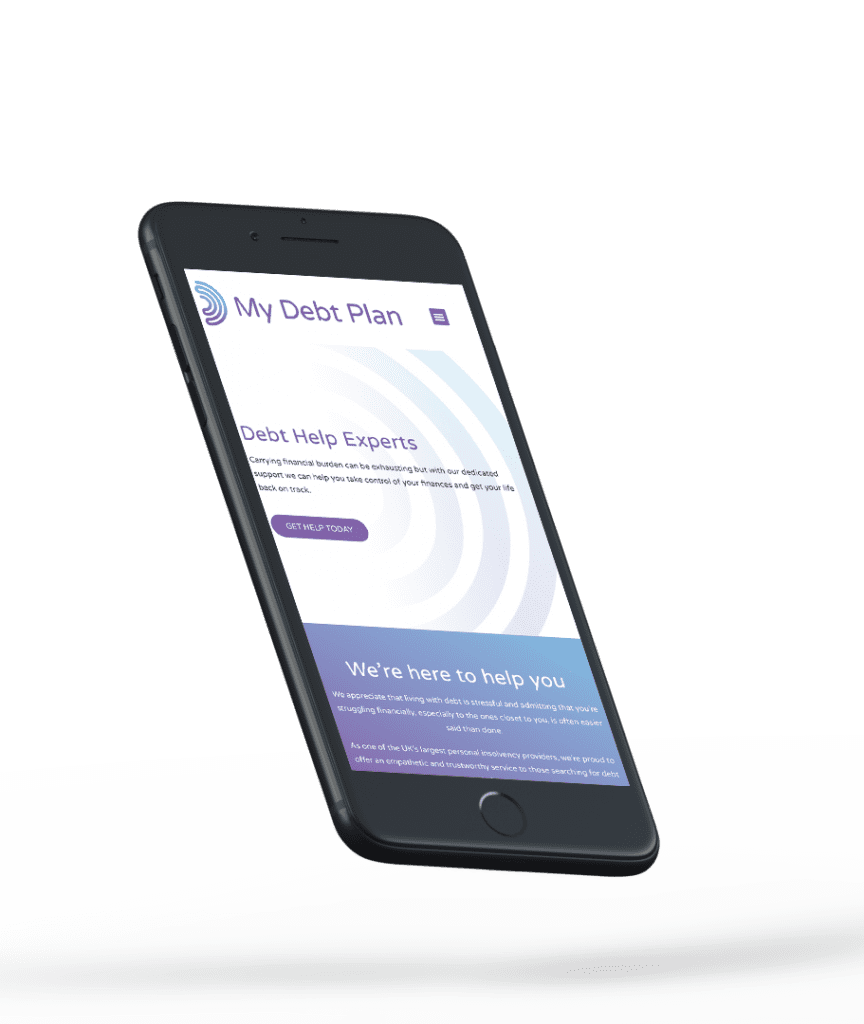 Web Development 
Web Design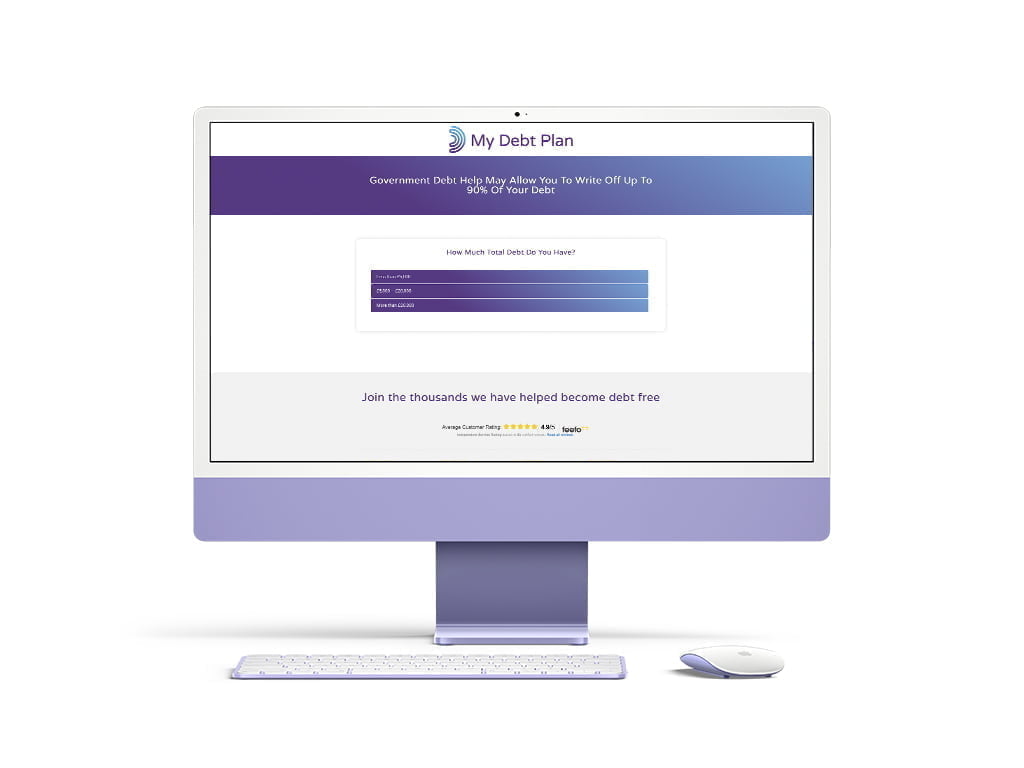 We have utilised the services of Pixelmate for many years and have always been pleased with their services. Nothing is ever too much trouble for them and has always listened and understood what we require. Their work is magic as they transform a simple idea or thought into a working and impressive brand by putting their heart and soul into each project. We have utilised Pixelmate's services on several occasions and each time they do not fail to impress each time. Nothing is too much trouble whatever time of day and the continued aftercare and service he provides is unrivalled. We would not hesitate to recommend the services of Pixelmate. Pixelmate is definitely our best mate. Thanks a million Pixelmate.
We want every project we work on to be truly unique and reflect your individuality as a company.   Whether we're creating a new brand for your start up, or rebranding an existing company, we want to make sure your target audience knows exactly who you are.