SL Wrought Iron are a team of skilled and experienced craftsmen that have been producing a wide range of high-quality handcrafted gates and railings for many years. We created a Manufacturing brand and website so there customers can order online.
Our brief was to create a Brand  and a e-commerce website that wouldn't detour their current clients but would also attract new. They wanted a fresh yet classic feel to their new branding. 
They wanted a great website to showcase their products that was also easy for customers to use.  Alongside this, they wanted a system that allowed costumers to easily choose different variations.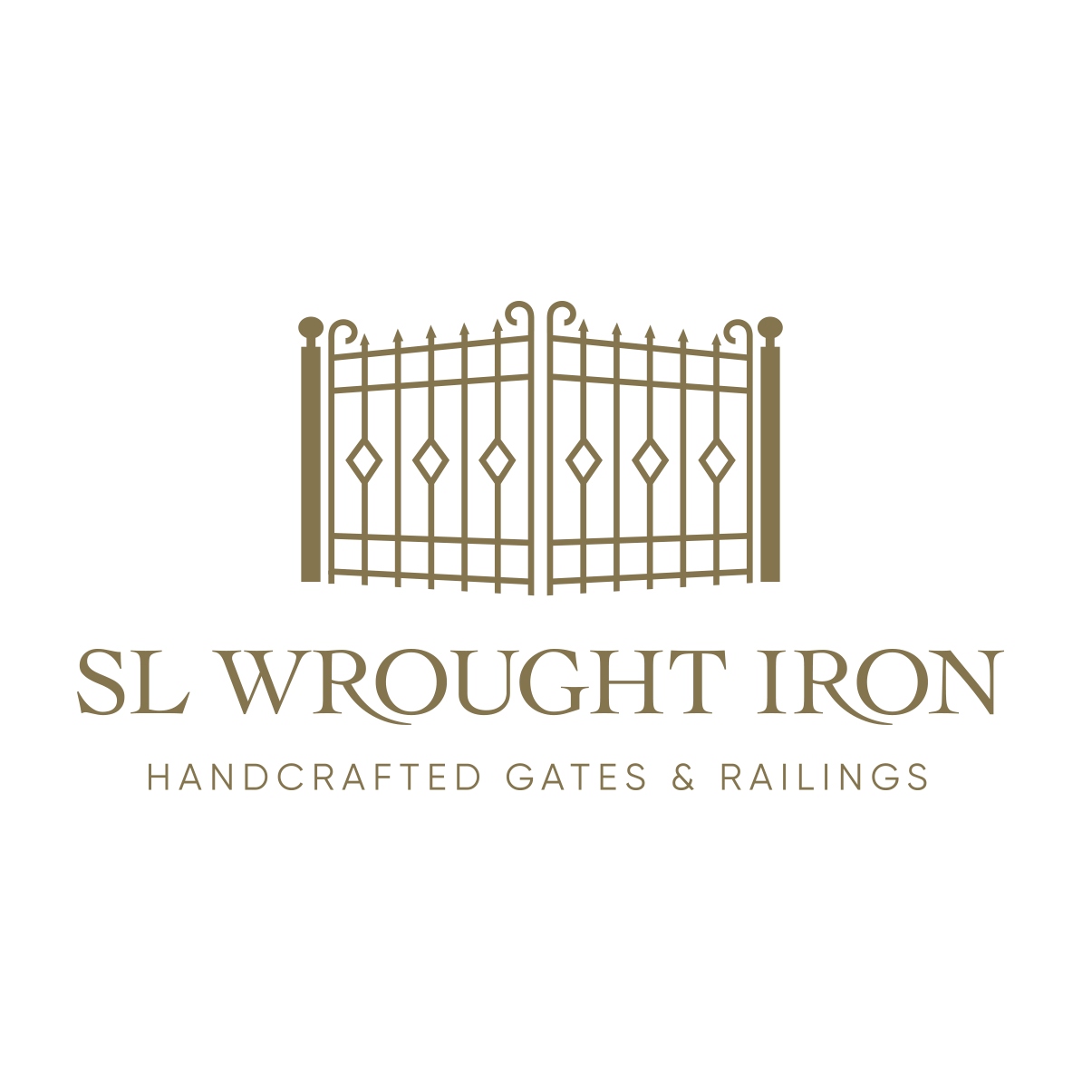 To develop a system that would work with over 20,000 variations. This came with a lot of challenges but both client and the Pixelmate team are happy with the result. 
Also coordinating the various teams involved with this website was an extra challenge.  We arranged a product photographer and copywriter.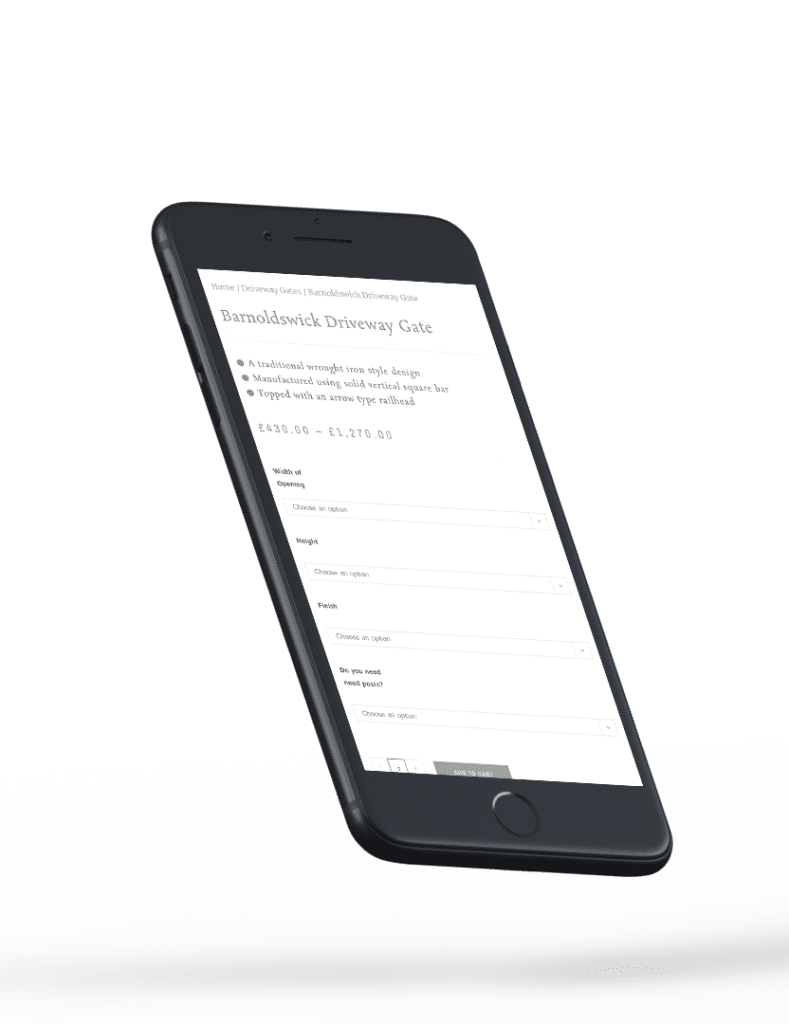 Branding
Website design
Website copy writing
Product Photography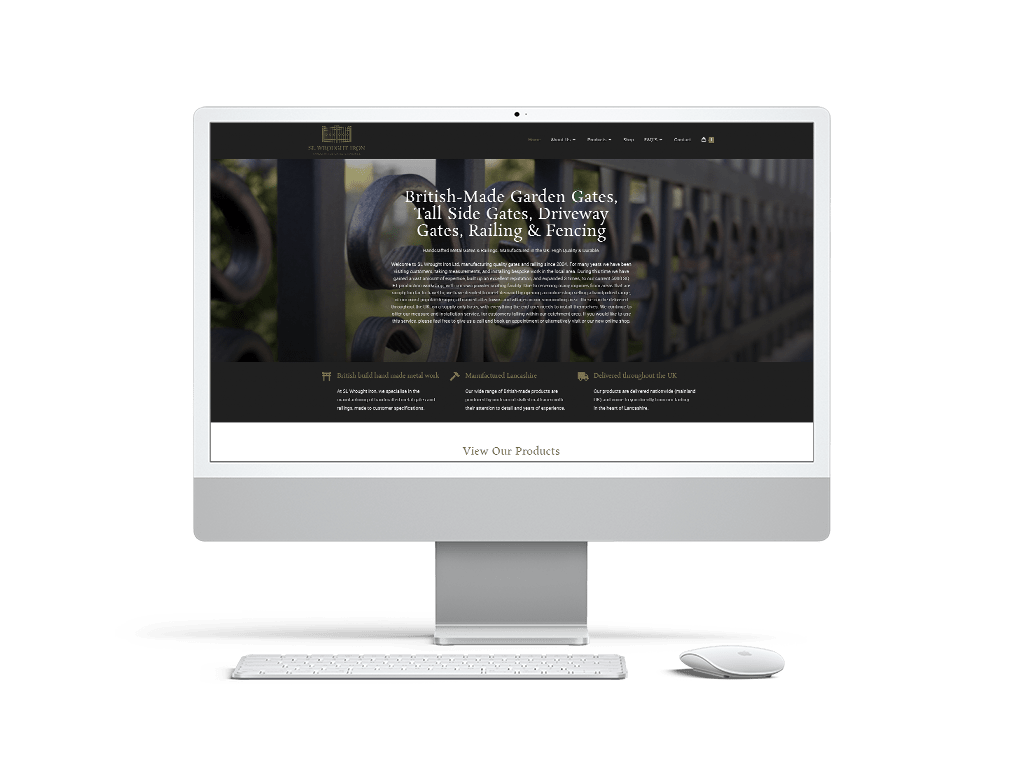 We have utilised the services of Pixelmate for many years and have always been pleased with their services. Nothing is ever too much trouble for them and has always listened and understood what we require. Their work is magic as they transform a simple idea or thought into a working and impressive brand by putting their heart and soul into each project. We have utilised Pixelmate's services on several occasions and each time they do not fail to impress each time. Nothing is too much trouble whatever time of day and the continued aftercare and service he provides is unrivalled. We would not hesitate to recommend the services of Pixelmate. Pixelmate is definitely our best mate. Thanks a million Pixelmate.
We want every project we work on to be truly unique and reflect your individuality as a company.   Whether we're creating a new brand for your start up, or rebranding an existing company, we want to make sure your target audience knows exactly who you are.